The first visible nanotechnology mixing augmented reality and fashion
To take fashion beyond only-physical experiences.
Augmented reality | nanotechnology | fashion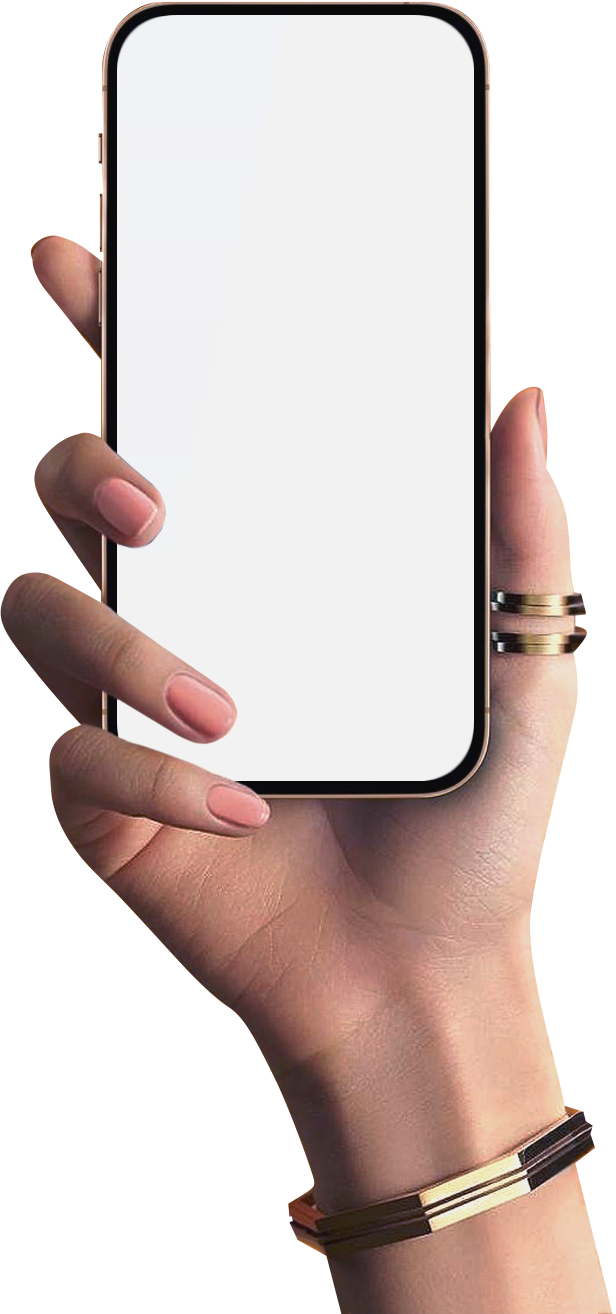 Augmented reality
for everyone
Let us show you the future of fashion. We combine the digital capabilities of your mobile phone and the features of the new generation of fashion using patented and certified nanomaterial to create new kinds of experience.By touch, by sight. There is nothing more important than to push the imagination forward with sustainability in mind in the first place.
Nanotechnology
Clothing made out of materials created by means of nanotechnology has excellent thermogulating characteristics, protects the wearer in harsh outdoor conditions, serves as a UV filter, absorbs sweat, prevents odor and the material is suitable for very sensitive skin. All these qualities are integrated into the material and never degradate and last throughout the entire life of the garment.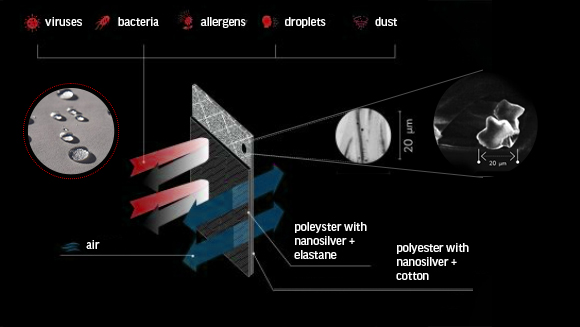 The clothing made out of nanomaterial is suitable for all kinds of occasions: from social meetings to physical activities. Also, it can meet special requirements: antibacterial functionality, antistatic, silicon free operations, etc.
Future of Fashion
We are experts in state-of-the-art textile nanotechnology and its use. We offer pattern and fashion design, construction and manufacturing of fully functional, comfortable and healthy clothing which can also be used in extreme circumstances.
Nanomaterial create new kinds of experience
Our specialized fabric ensures perfect thermogulatory components.

Offers UV protection.

Silver nanoparticles ensure an antibacterial function and eliminate odors.

A self-cleaning Lotus effect (co to je?) makes the material stain-resistant.

Low maintenance saves energy, water and detergents.

Easy care with no need to iron.

Unlimited functionality.

An ecological solution which is saves money, is beneficial for our health and the planet.
Our unique nanomaterial is patented and certified to guarantee the above-mentioned qualities. The manufacturing is regulated, supervised and waistless. Ecological = economical.
Augmented reality
There is always something extra in fashion design to mark the future. And we decided to take the experience to the next level.

Our pattern design and fashion forms are enriched with the virtual content which reveals once you look through your smart phone in the augmented reality (AR).  You see the pattern elements to come alive! You witness art and fashion, real and unreal, body and soul…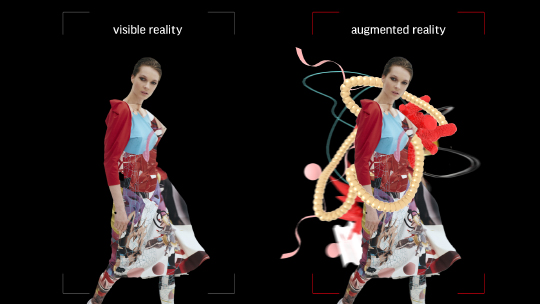 To take fashion beyond only-physical experiences
Augmented reality (AR) is the integration of digital information with the user's environment in real time. Unlike virtual reality (VR), which creates a totally artificial environment, AR users experience a real-world environment with generated perceptual information overlaid on top of it.
Try augmented reality now. It's all online, no need to download anything.
Sustainability
We build our reputation on the quality of product we deliver made with hand-crafted methods with respect to life around us. We adopted the slow fashion philosophy long time ago. We are against the economical model of fast fashion, seasonal sales, Black Friday madness flooding our environment with low quality unwanted clothing. We believe in clothing minimalism, CPW reduction, quality of materials and responsible production of sustainable clothing.
We are living in a time where the problems of overconsumption, ecology, recycling, CO2 need to be resolved to save our environment. These issues also influence us on an individual level – our mental health, desire to live in harmony with others and the world. Each of us need to set an economic model which is reasonable based on our ethical principles. The garment made out of nanotech material with high aesthetic quality we offer in unique design is the answer.
Let Us Introduce the Future of Fashion
We need to reinvent the idea of sustainability. The best possible way is to create a minimum of durable products. To own only a few clothes and to wear them as long as possible for all kinds of occasions… That makes sense to us.
We participate in projects that make sense and whose vision and goals align with ours. These include Art to the People, Bonding, Fashionrevolution, Center for Families and Social Care Ostrava, Technology for Smart Cities, Love Yourself/Love Yourself or All the Czech Republic Reads to Children.
Our story
Short story about us
The team behind this project are Lada and Helena who share the same world views. Each of them contributed their creativity and experience towards the AUVERSUM project which combines the novel design in pattern and fashion, adding the pioneering experiment with augmented reality using excellent materials. They created something truly exceptional, marking the frontiers of the future of fashion.
What does it mean?
We talked about the amazing quality of the nano fabric Lada is using. But it is an invisible quality. We decided to go all the way up to AR to show that there are other hidden qualities which are not obvious on the first glance!
Fashion design is an art to elevate the human body to new forms of self-expression through art, be it physical or virtual.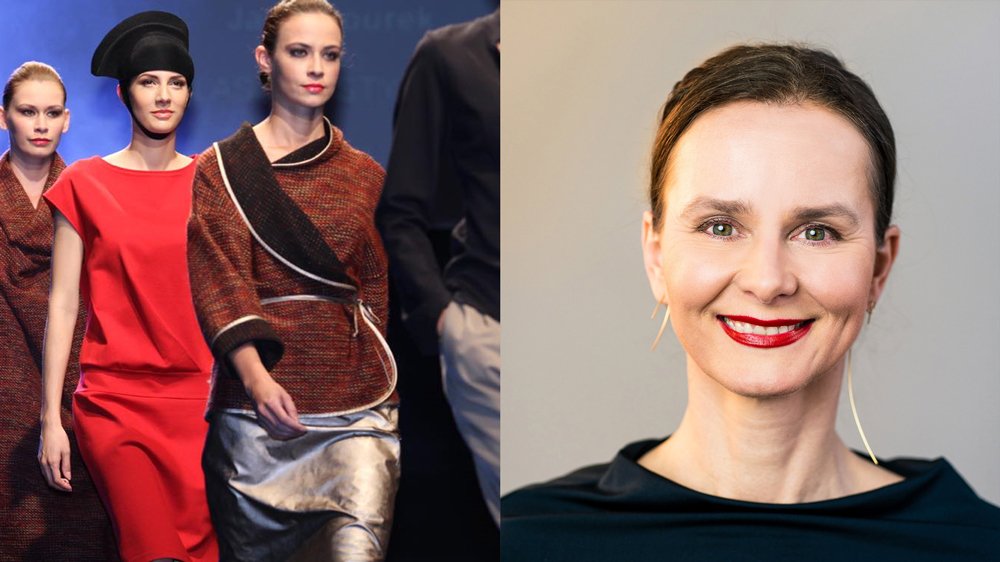 Lada Vyvialova studied textile and fashion design at the Academy od Fine Arts and Design, Bratislava, SK. Her designs explore the identity of a contemporary woman. The goal is to deliver a timeless, sustainable wardrobe through minimalist silhouettes and smart materials. Collaborating with the leading Czech research in nanotechnology, she makes clothes from unique, patented nanomaterials on slow fashion principles. For its take on fashion, Lada has received numerous awards, including Patrizia GUCCI Selection, Gentlemen's Essentials by MINI, ELLE Magazine Award.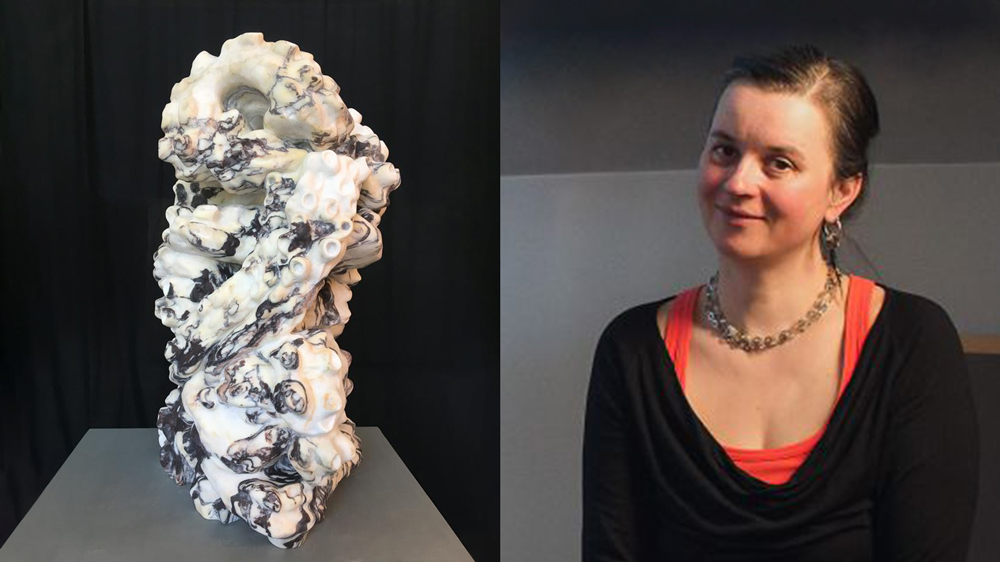 Helena Lukasova studied sculpture at the Academy of Fine Arts and Design, Bratislava, SK. After her studies she dived into the exploration of digital technologies and sculpture, using 3d printing, robotic carving, visualizations and augmented reality in her projects. Her work was presented internationally. Currently she is teaching at the Faculty of Informatics, Masaryk University, CZ.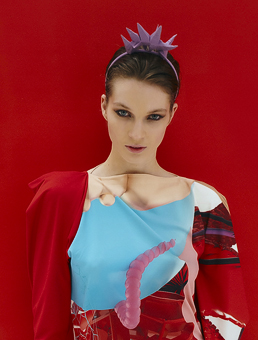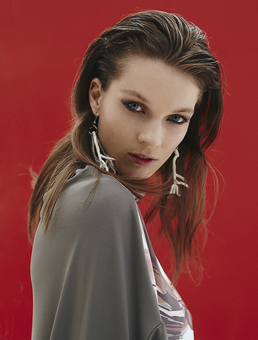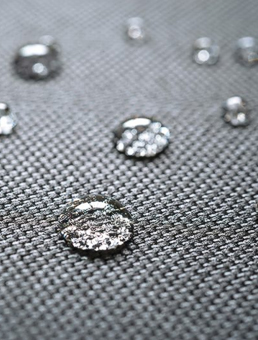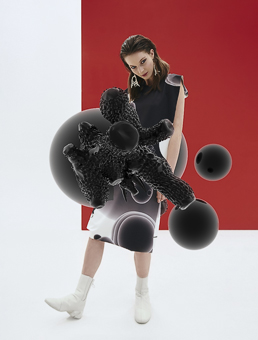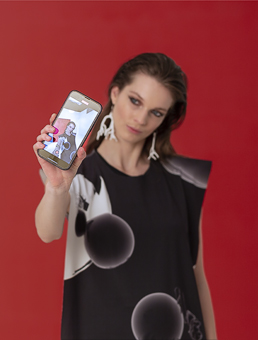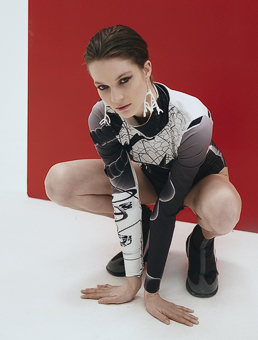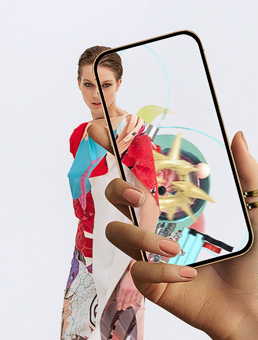 Reference We have been creating fashion for 30 years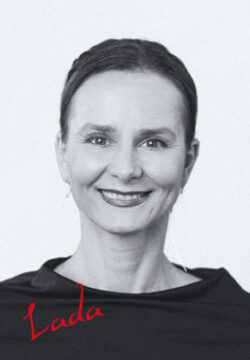 Future is the use of functional materials enriched with nanotechnology.
Lada Vyvialova
I connect traditional media with methods of digital sculpting
Helena Lukasova

2023/07/22
First AUVERSUM fashion show at the Colours of Ostrava festival. Augmented reality presented by Lada and Helena at the sustainable fashion panel We are what we wear, Global stage, Brick house.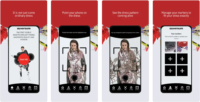 2023/07/20
Official AUVERSUM Fashion&AR application launched! Available on App Store and Google Play.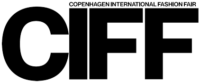 2023/02/01
LADA and AUVERSUM projects to invite you to the CIFF exhibition, www.ciff.dk | Bella Center | Copenhagen | Denmark | Booth 009.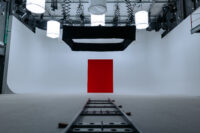 2023/01/25
Launch of the storytelling-style web presentation.
2023/01/11
Fashion art photo shooting with photographer Martin Rezac. Making an AR showreel in Prague atelier.
2022/12/20
We joined forces with Creadot studio (based in Brno) and developed marketing communication for the new fashion brand and web design. The creation of AUVERSUM project.
2022/11/10
Printed pattern augmented reality on fabric. Creating final clothing fits. Let us introduce the future of fashion.
2022/08/15
Creating graphics showing the nanoworld in augmented reality. In 3 basic designs: bush, mass and new black. By Helena Lukasova.
2022/07/07
Creation of clothing fits and designs using nanomaterials. We created 10 basic designs (bodysuits, dresses, leggings, tops, …).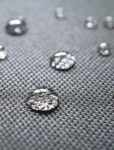 2022/04/29
We talked about the amazing quality of the nanomaterials Lada uses. However, it is an invisible quality. That's why we decided to use AR to show that there are also hidden features that are not visible at first glance. We created the first visible nanotechnology using AR.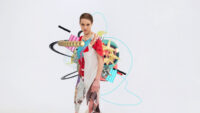 2022/04/02
Start of the project. The aim is to combine nanomaterials and augmented reality. There is always something extra in fashion design that indicates the future. And we decided to take the experience to the next level.
Let's get to know each other